As a car owner, we are probably aware of the risks such as accidents and other threats. Have we ever thought of the threat and the risk a tiny rodent can pose in our vehicle though they don't just damage your home when an infestation happens, they can cause serious damage to your vehicle too? The biggest threat to our vehicle concerning rats is the wiring. Thus, sometimes it can be expensive and complicated to repair the wiring that can be damaged by a rat infestation.
Rodents can cause considerable damage in many places, and that includes damage to electrical wires and cables. Rodents use their sharp incisors to gnaw food, they sometimes chew on things like wood or ducts, but they also chew on electric cables and wires.
The fact about all rodents is that they have incisors that never stop growing. They gnaw continuously to keep their choppers in check. Otherwise, their teeth would grow to such an impractical length that they would starve and die.
Rodents build their nests in large electrical appliances, under the bonnet, car engines and chewing on or through insulation and wiring, which can cause the appliance to short circuit, or lead to the risk of fire.
Rats also cause problems by biting the electrical wiring in cars, trucks, and trailers. The damage can sometimes be very difficult to locate, resulting in large repair bills!
A recent news reported for such a damage is as below:
BENGALURU: RODENTS NIBBLE AWAY AT VEHICLE WIRING
TNN | January 14, 2020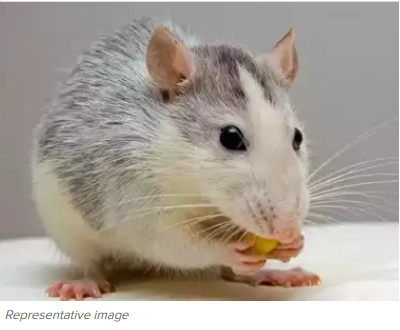 BENGALURU: It's not just traffic that gets motorists exasperated in Bengaluru. Rodent menace is turning out to be a major headache too. A rising number of motorists are thronging workshops with complaints of rats chewing or damaging wiring harness of vehicles, particularly cars.
Many take to online automobile forums to vent their anger over this nuisance. The most affected are those who leave behind their vehicles on trash-strewn streets due to lack of parking space. "I was planning a trip from Bengaluru to Ernakulam but there was some problem with my vehicle's ignition. On opening the bonnet, I realised rodents had damaged some wiring.
The mechanic, too, said he is getting several such cases," said Ramesh P, a resident of Indiranagar.
"There are several instances of supply wires to the fuel pump being eaten up by rodents. This problem is rampant across the city and rats often chew essential wiring of vehicles. Engine wires are primarily vulnerable. Sometimes rodents chew insulation covering the wires and this leads to short circuits," said Vijay Kumar, a mechanic in Kengeri. He claims to be receiving an average of 10 cars with gnawed wires every month. At times, the cost of fixing such damages runs up to Rs 6,000.
Rodrepel™, Termirepel™ and Combirepel™-the range of non-toxic and non-hazardous anti rodent and anti-termite/insect additive masterbatches, developed by C Tech Corporation, India have been evaluated in various polymeric applications. These products are compliant with RoHS, RoHS2, RoHS3, EU BPR, NEA, REACH and are FIFRA exempted. These products act through a series of highly developed intricate mechanisms ensuring that insects and rodents are kept away from the target application.
These products are environment-friendly implying that they do not leach out of the polymer matrix besides exercising their basic function of keeping the target species away. They are effective in low dosages, have low vapor pressure – thus posing no problems of fumes in the air, and they have a long-life action depending upon the application. These products are available in the form of polymeric masterbatches compatible with all the kinds of thermosetting and thermoplastic polymers. The masterbatches can also be customized depending upon the target, application, and region.
These products are available in the form of ready to use lacquer that can be applied as a coating inside or on the surface of the automobiles. Also, these products in liquid form can be incorporated in paints and used in the automobile industry.
The newly developed product in the form of spray is a must-have product for every car owner! The Rodrepel™ Rodent Repellent Spray is specially designed for cars. The product can be sprayed on the car components after clearing the dust and waste from the components. The product when applied properly repels the rodents and protects the cars from rodent damage.
RodrepelTM works on the mechanism of repellence. It does not kill target species but only repels them.
It is high time we take effective and stringent measures for protecting our automobiles from these vile creatures!
Contact us at technical.marketing@ctechcorporation.com if you're facing problems with rodents and get the best remedies to combat this menace.
Also, visit our websites:
http://www.ctechcorporation.com/
http://www.rodrepel.com/
http://www.termirepel.com/
http://www.combirepel.com/
Follow our Facebook pages at:
1] https://www.facebook.com/Combirepel-411710912249274/
2] https://www.facebook.com/Termirepel-104225413091251/
3] https://www.facebook.com/Rodrepel-120734974768048/
Follow us on our Twitter pages at:
1] https://twitter.com/rodrepel
2] https://twitter.com/termirepel
3] https://twitter.com/combirepel